Road Pump
Here comes our second game in Ludum Dare 41! Road Pump!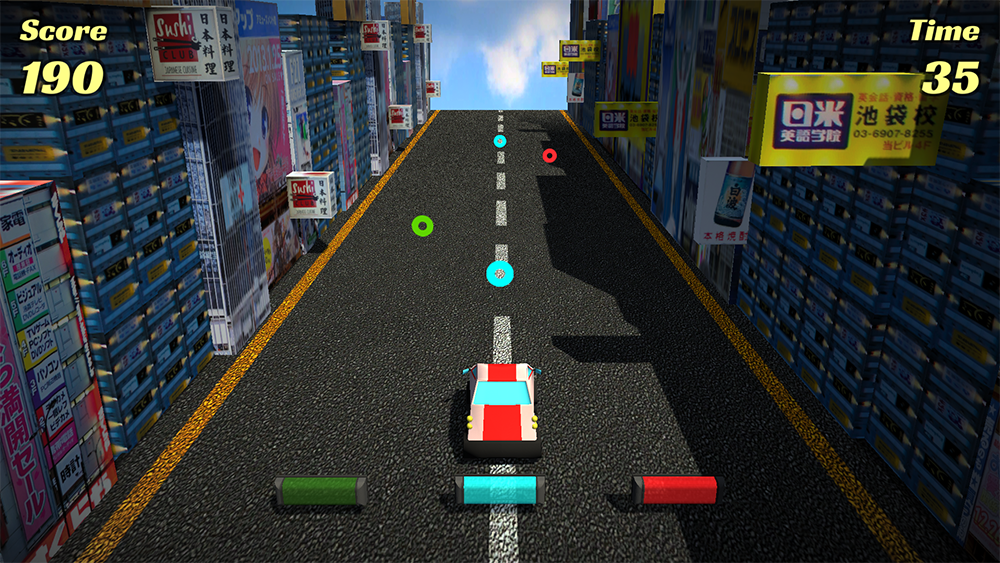 🚗 + 🛣️ + 🎼

How about going to get some fresh air in the city, pumping on the road in the car while listening some Nightcore music!
How to play?
Press ENTER to start, in the game Press A, S, D for hitting the note.
Don't panic to see Japanese words :) Enjoy!
がんばって :( = KEEP UP
すごい! = GOOD
では^^ノシ = GOODBYE
Download